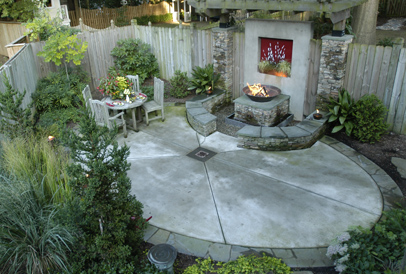 _____________________________________
"Thanks so much for your additional creative endeavor in the yard. The center pot looks beautiful in the morning sun. I'm sure my guests will 'ooh and aah' over the yard." - Catherine
_____________________________________
PHILIPCRAWFORD + associates, a licensed landscape architecture firm, has worked with hundreds of clients over the past 17 years to further develop the aesthetic and functional values of their properties, both residential and commercial.
ABOUT Philip Crawford - Principal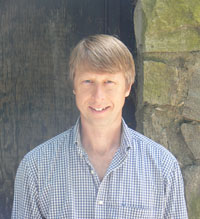 Originally from Columbus, Georgia, Philip received his degree in Landscape Architecture from the University of Georgia and moved to Atlanta in the early 1990's to work with the well-known Dan Franklin, FASLA.
In 1996, Philip moved to Raleigh and opened-up his doors for business, initially working for family friends in Rocky Mount and around his own home in Raleigh's up-and-coming Five Points neighborhood. As his experience and love for the area grew, so did his practice.
Today, after a 10-year stint of simultaneously operating a successful landscape installation and maintenance business, Philip has re-focused his energies solely on the practice of landscape architecture in and around the southeast.
With recent and on-going projects along the Eastern Seaboard, including Columbus, Georgia, Spartanburg, South Carolina, Lynchburg, Virginia, the North Carolina coast, Eastern North Carolina and the Triangle, PHILIPCRAWFORD + associates is ready to work with you!